~ Procrastination ~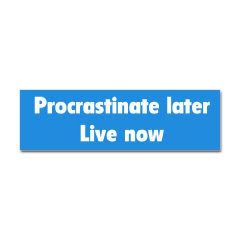 I have so many things I need to do. With my current state of brokenheartedness, I haven't done sh!t in nearly a month.

The most important thing, keep submitting my resume for a job. I have not worked on at all in a month. My goal is to start up again this week. I believe I forgot to mention it, but Todd did come through with a $1,000, so that is why I haven't been so Johnnette On The Spot about the job situation because it's amazing how far I can stretch that money out.

I need to sell my convertible. I had it on
Craig's List
, but it has since expired. I also have to consider posting it on say something like,
AutoTrader.com
and, ugh....eBay. I really want to try and sell it on my own first, pay NO listing fees nor have ANY commission taken out. Wish me luck.

I need to go to Planned Parenthood. I have to finish my last Hep B vaccine shot (you have to do a series of three) and also get a pap smear. My fave. Since I currently do not have any health insurance (I know BAD), PP has been heaven sent for me. I am very thankful for their services.

I am not going to get into this because this is far too personal, but I am having a battle with the ultimate worst......the I.R.S. Enough said, believe me, STRESS CITY.

Started taking Estro Natural, A
Walgreen's
product based off of
Estroven
Extra Strength. Hopefully this product will help me with my hot flashes. Apparently "
Black Cohosh Extract
" is the wonder herb when it comes to this type of situation. I do not know what it is, but it was in every box of "peri/menopause" type of remedy that Walgreen's had. I will do some research on it and report in another blog listing.

Other than that, no new news or happenings. I am bored, procrastinating, unmotivated, and well, feeling like a loser. Other than that, I still have my positive attitude.